Greetings One and All,
I've decided to take the plunge and open up an Etsy Store! Exciting right? What the heck go there now! Use this coupon code: GRANDOPENING14 and get 15% off your purchase!

At the time of this blog post I have individual hand painted letterpress cards for sale at $5.65, and you can get all three together (with a cute blue ribbon) for $14.99! Each of these cards are hand painted, making each one totally unique and a great gift idea.
The Owl and Pussy Cat cards seem to be an internet favorite.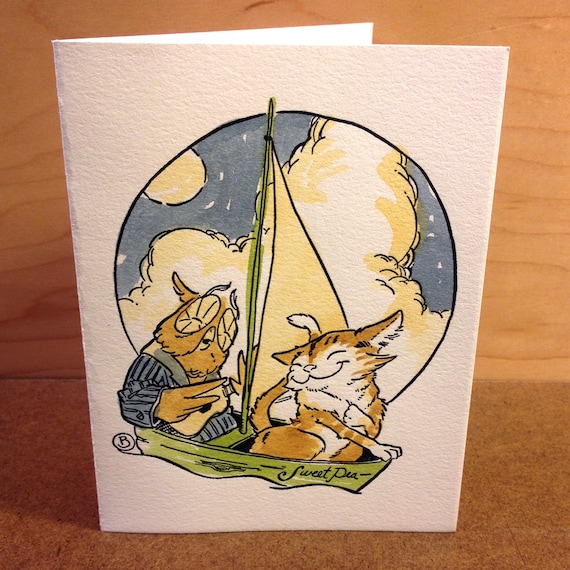 Which I also featured in a SketchBlog post where you can see the original drawing. As a promotion for the cards I also created a quick video showing a card being painted!
I hope that you'll like the cards and buy a few for your loved ones, and if they're not quite your thing, please do share them far and wide.
Thank you!